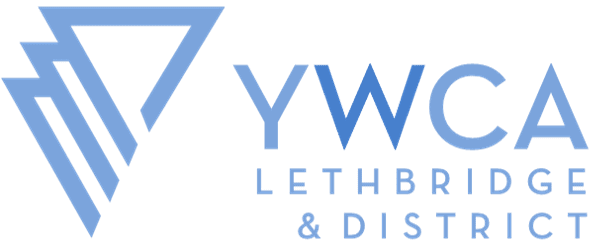 YWCA special events are a great way to get involved and help us empower women!
Whether you register for a conference, purchase tickets for an event or get out there and raise money to support our programs, you'll be making a difference in the lives of women and youth, right here in our community. 
Join the YWCA Lethbridge & District for a 1 day workshop as part of National Victims and Survivors of Crime Week (May 14-20, 2023).
Are you going 90 miles an hour with a terrible headache only to wake up tomorrow and do it all again?  While we can't always change our circumstances, we can change how resilient we are.
Learn how to take the stress out of your life and become more productive by mastering the trait of resiliency.   Debra deWaal, Owner of Safe & Sound and a former Calgary Police Officer will share with you how to perform at the upper limits of your talents when facing stress or pressure.  This session will leave you reenergized and set to take on your next hour or your next life adventure.
 Learning Outcomes:  
Achieve new superior performance levels personally and professionally
Learn how to get the most out of yourself while under stress and pressure
Skills to master working effectively with others
Get refocused, energized and motivated to gain control and balance in your life
How to recover and adjust quickly in times of adversity
Debra deWaal is a former Calgary Police Officer and is now the owner of Safe & Sound Safety Training & Consulting Ltd. Debra's 10 year career with CPS included 3 years undercover work in auto theft, stolen property and vice. Debra also spent numerous years working on the street as a uniformed officer.
Debra is a professional member of Canadian Association of Professional Speakers and has been developing and facilitating Mental Toughness, Personal Safety and Conflict Management Training to Canadian citizens since 1995.
Conference registration includes full day conference, lunch and refreshments throughout the day.
 Tickets: Everyday Resiliency – Re-Ignite Your Passion (zeffy.com)
2023 YWCA Turning Point Classic
After a 5-year hiatus, the YWCA Lethbridge & District Turning Point Classic is back! We are so excited to host this event on Friday, June 23rd, 2023 at Henderson Lake Golf Club in Lethbridge.
The event will consist of a 1:30 PM Shotgun start followed by a delicious meal!
Join us for a full 18 holes of golf, delicious dinner, silent auction, and all-around fun summer afternoon!
Funds generated from this event will go to support the many programs and services offered by the YWCA Lethbridge & District including Harbour House Emergency Shelter, Hestia Youth Homes, the Amethyst Project, and our Safe Visitation Program.
Individual tickets for dinner are also available.
For information on sponsorships and silent auction donations, please reach out to Cat Champagne, External Relations Director at commnications@ywcalethbridge.com or 403-317-0808
See you on the course!
This event has limited spots available so get yours before they're gone!
Register or Sponsor here – 2023 YWCA Turning Point Classic (zeffy.com)
There are more ways to get involved . . .